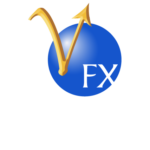 Multi-asset Trading Platform
Ask about VertexFX Trader Plans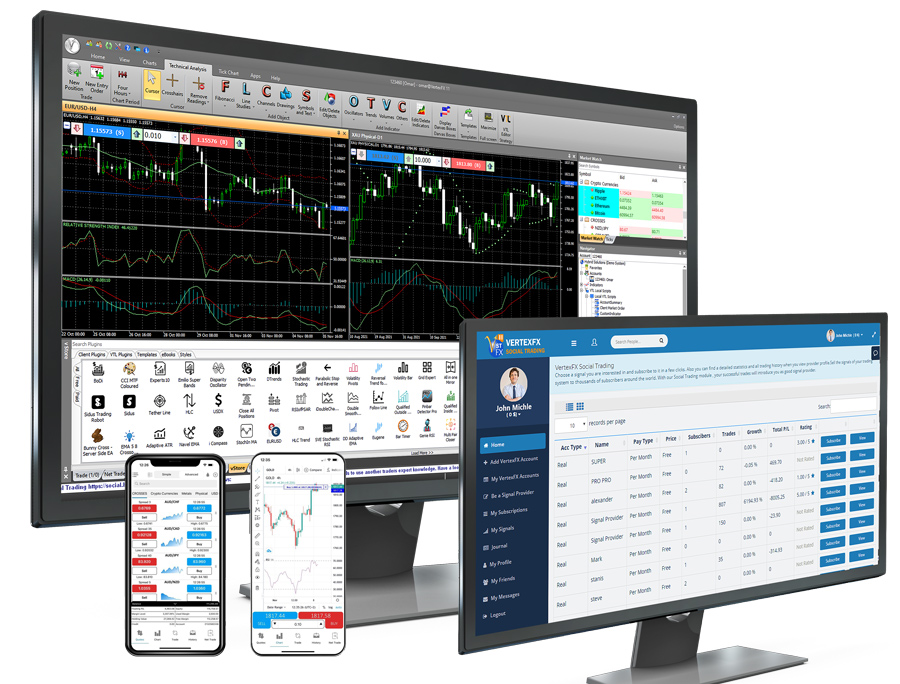 Multi-asset Trading Platform, VertexFX Trader, provides innovative, integrated, end-to-end Exchange trading platforms including Currency Feed Aggregator, Tree Account structure, Market watch tree, Multi Feeding, Bridge per Group, and much more.
VertexFX Trading Platform Currency Feed Aggregator
Did you know that VertexFX supports multiple feeds?
One of the symbolic features available in VertexFX Trading Platform Bridge is the Aggregator.
Therefore, it allows you to get prices from various feed providers at the same time and choose the best price for trading according to the dealing room configuration.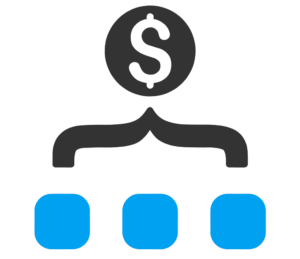 VertexFX Tree Account structure
Multi-Level Accounts/Groups Tree was the first implementation. Withing time, we increased the number of parameters & settings to make it easier for the dealing rooms and platform administrators to manage clients.
In addition, the accounts and dealers are managed using an advanced Multi-Leveled tree with an unlimited number of levels of groups inside each other in addition to an unlimited number of accounts for one client or office, an unlimited number of offices, groups, clients, and accounts inside each group or office.
In conclusion, VertexFX accounts tree is capable of handling any business topography or scale
Marketwatch
Trade easily via an advanced market watch organized in groupss
Multi Feeding
KKeep your platform running with thousands of symbols with no fear of limitations
Bridge
VertexFX Bridge allows you to connect your VertexFX system to multiple liquidity providers
All the tools brokers need in one trading platform
To improve brokerage houses business
Social Trading
Follow successful traders
Web Trader
Trade from everywhere
Mobile Trader
Branded standalone mobile
Physical Trading
Bullion Delivery
Binary Options
Yes/No Market
Agent Commission
Calculation Module
VertexFX APIs
Customize the Platform
Backoffice
VertexFX Backoffice
Mobile Backoffice
VertexFX Mobile Backoffice
SMS Notifications
Get notified anytime
Email Statements
Clients scheduled statements
Market News
Get Financial News
vStore
Dozzens of free plugins
VertexFX Lite Mobile Trading Platform
This website and its content are copyrights of Hybrid Solutions – ©
Hybrid Solutions
2002 – 2022. All rights reserved.