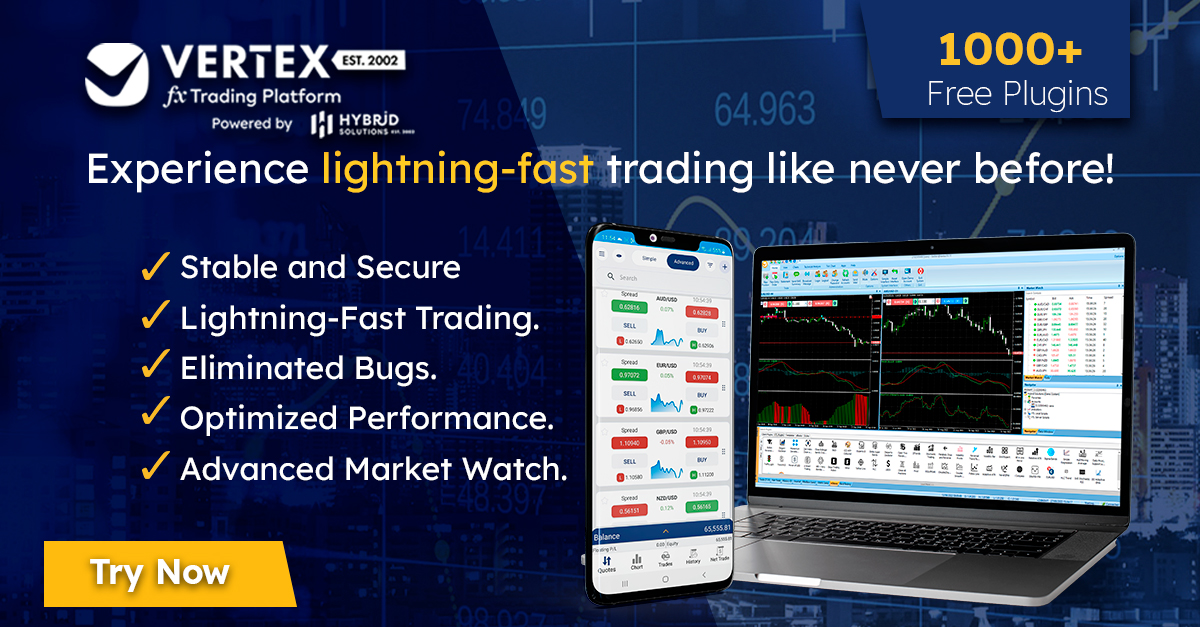 January 18, 2023

amna hijjawi

0
VertexFX Trader is a powerful and reliable platform for online trading. With advanced features and a stable, secure environment, it allows traders to execute trades quickly and efficiently. The platform has eliminated bugs and optimized performance, resulting in lightning-fast trading speeds.
VertexFX is equipped with many features including, its one-click trading feature. This feature allows traders to execute trades quickly and easily, with just a single click. The same applies to limit orders where traders can place their trades quickly without any manual interaction. This can be particularly useful for traders who need to make fast trades or for those who want to take advantage of sudden market movements. Additionally, the platform offers advanced charts that allow traders to analyze market trends and identify potential trading opportunities.
VertexFX also supports both Netting and Hedging mode of trading and account types. This can be particularly useful for traders who are looking to minimize their risk while still maximizing their potential returns. The Net Trade Panel shows the net open positions with the details of each opened (Buy/Sell) Symbol, where traders can manage each trade side separately. 
Another benefit of using VertexFX Trader is its exceptional security. The platform is designed to protect traders' personal and financial information, and all transactions are conducted over secure connections. Furthermore, VertexFX offers 1000s of free plugins to traders, which provides them with more options to customize the platform to their needs and preferences.
Overall, VertexFX Trader is an ideal platform for traders looking for a stable, secure, and feature-rich trading environment. With advanced market watch, advanced charts, and a vast number of free plugins, it provides traders with the tools and flexibility they need to succeed in the highly competitive world of online trading.