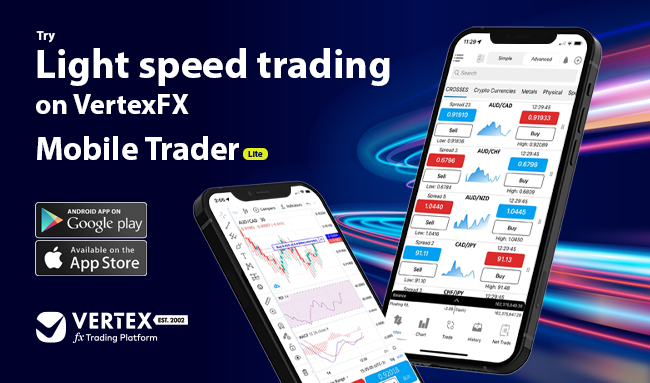 March 18, 2022

tarun@micropixel.co.in

0
[vc_row][vc_column][vc_column_text]
The rapid technology environment in the field of online trading has put more stress on online trading platform providers worldwide for the fact that it is a must to keep pace with all technology updates to provide not only all necessary services for online traders to facilitate their trading and enjoy it as it should, but also to enable more features to advance the current requirements. Since day one, Hybrid Solutions, through its trading platform, VertexFX, has been keen to make the trading process easy and flexible, whether for brokers or even for traders for a win-win achievement. This was by incorporating many high accurate and scalable features to always meet the needs of the market and trading operations through visionary and ambitious management as well through a qualified team of developers and experts.
We at Hybrid Solutions sought to develop our own professional mobile terminal for Android and iOS, making the VertexFX application one of the best and most secure applications in the market powered by many options that will make the trading experience smoother than ever.
Starting with the creation of Demo and Real accounts and the ease of controlling the private login screen, selecting recently logged in brokers and managing accounts using multilevel management, and arranging instruments in groups, including a very fast and powerful chart which enables traders to perform their technical studies and trade fully from the chart.
Perhaps one of the most important features that distinguish the VertexFX mobile application is the presence of a one-click trading screen, where the trader can open any trading transaction at a high speed as well as place deals directly from the chart, thus not allowing any quick trading opportunity to pass without exploiting it.
Through the new version of the VertexFX mobile app, trading has become more flexible than ever in terms of multi-use screens and professional divisions within the application along with the availability of all the tools that are indispensable during trading.
Download VertexFX Lite for your device and start trading at any time and anywhere!

To learn more about VertexFX Lite Mobile Trader Click Here
[/vc_column_text][/vc_column][/vc_row][vc_row][vc_column][ult_buttons btn_title="Back" btn_link="url:https%3A%2F%2Fhybridsolutions.com%2Fen%2Fnews" icon_size="32″ btn_icon_pos="ubtn-sep-icon-at-left"][/vc_column][/vc_row